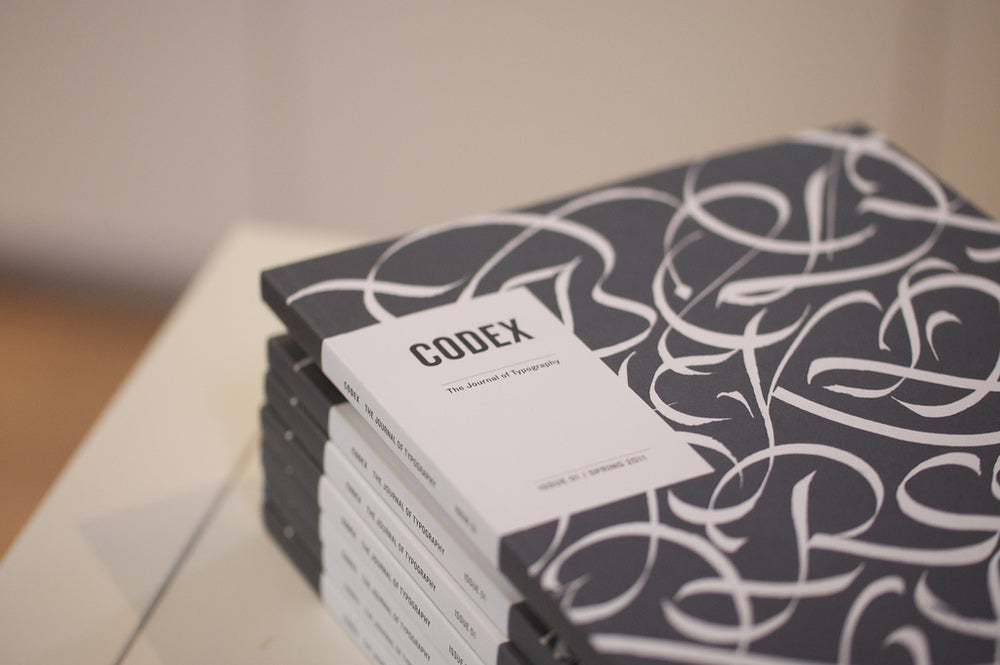 The PDF version of the best-selling Codex magazine. Issue #1 (spring, 2011).
A wonderful new magazine with feature articles, book and type reviews, interviews, tips, type history, new and notable fonts, essays, typeface design — from typography experts. 164 glorious pages. The print version sold more than 4,000 copies!
The debut issue features fascinating & carefully researched historical articles, interviews with modern type designers, essays on designing for digital reading, book & type reviews, type specimens & showcases, 'vernacular' photography, an exploration of a neglected masterpiece, breathtaking calligraphy, news, one man's process as he creates an intriguing typeface, & more.
Authors in this issue include Christian Schwartz & Paul Barnes, Paul Shaw, Stephen Coles, Erik Spiekermann, Dr Paul Dijstelberge, Elliot Jay Stocks, Craig Mod, Luca Barcellona, & others.